Guildford Fringe
Theatre Company
A local, professional theatre company who believe that you don't need all the bells and whistles that you sometimes get with West End and major Regional theatre productions. "It is all about the acting and the writing for us" – stripped back theatre is what it is about. Producers of Guildford's yearly Adult Panto as well as Fringe plays and musicals.
Godalming's first ever professional pantomime, established in 2019 and running every December at Godalming's Borough Hall. Godalming's Pantomime for 2022 is the Panto of your dreams, Sleeping Beauty!
It will run from 10 December – 26 December 2022.
This production will feature spectacular song and dance, colourful costumes and lots of fun and laughs for the whole family.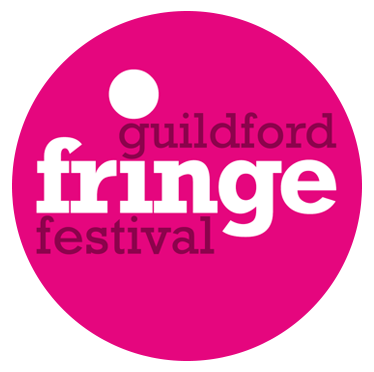 Guildford Fringe Festival
Guildford Fringe Festival was set up in 2013 and is Guildford's largest, independent arts festival. The Fringe is an open access, multi-arts festival which features comedy, poetry, music, theatre, visual arts, exhibitions, children's shows, workshops, burlesque, talks and lots and lots of free events!
Guildford Fringe Festival 2022 will run from 25 June – 16 July.
Theatrical Marketing supplies top quality promotional staff and entertainers for businesses and PR companies. The difference with this agency is that they only use resting actors and performers for their staff which means you receive a team which is polite, punctual, pro-active, engaging and outgoing for your in-house event, business exhibition, promotional day, party or festival.